Residential DOOH Advertising
Our R DOOH design features advertising, advising without sacrificing transparency or privacy. Digital has actually penetrated into walls and lives and homes, but we stand guard to advocate Brands to have a distinct consciousness to inspire Residents and Consumers, as well as the guests they bring into their buildings.
Super-fast Display Media
Hard-wired always alive connected media which can deliver content in minutes to the locations.
Unique Initiative & BTL Activations
Addefy Organises Interactive content along with onsite BTL activations for brands to bring live their offerings.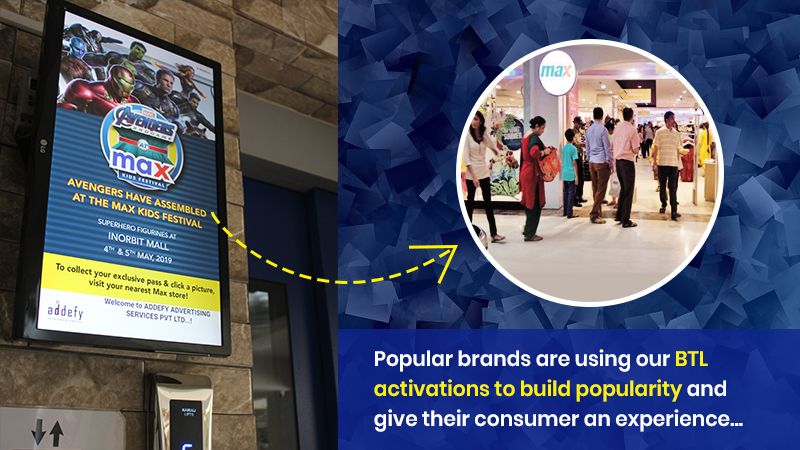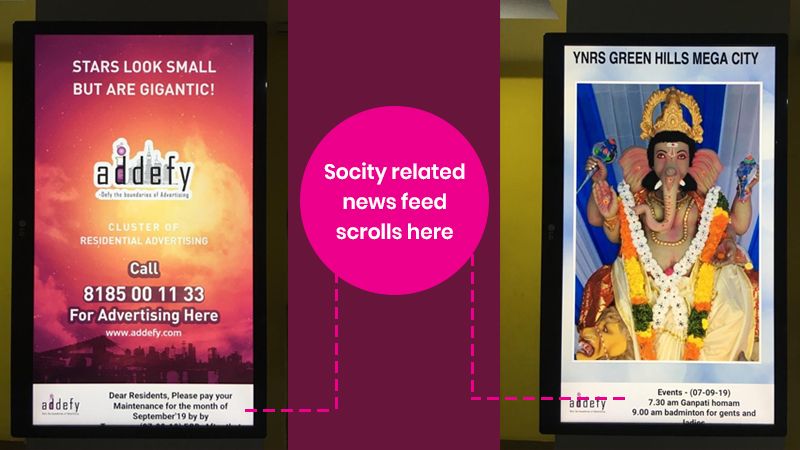 Society Connect
Each Addefy Screen has 20% dedicated Feed offering News and Notices of the Societies so they are relevant for all the Residents and do not miss out the action in their community.
Live Screenshots & Streaming
Get free screenshot reports from our team when you advertise across our media and also links for live streaming content.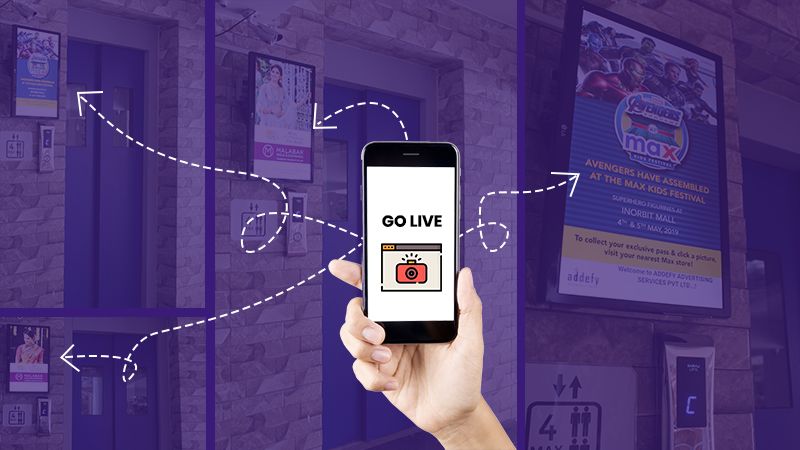 Onsite Staff
We have onsite maintenance teams available in each cluster from 10 am - 6 pm,
Mon-Fri for top class maintenance for our Display Media.
Profiled & Mapped Societies
All our Societies are profiled well after a dip stick survey and properly segregated and classified as per SEC, Psychographics, and Geographics (in Clusters) which will help to take intuitive media purchase which is all mapped.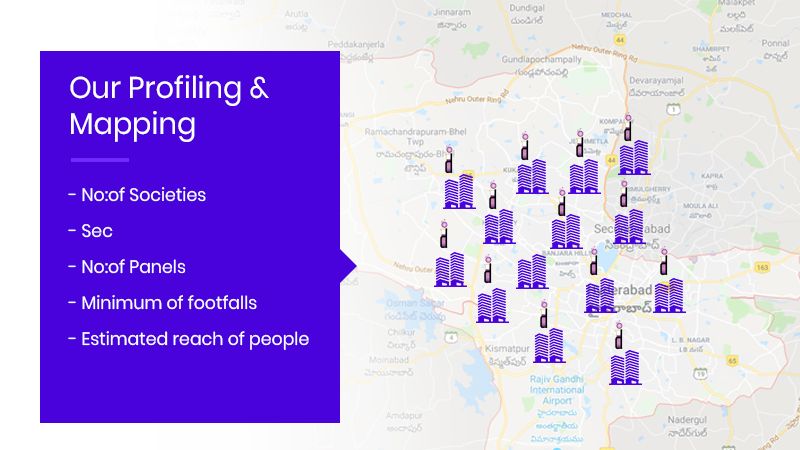 200+ Residential Welfare Associations / Societies
run Addefy to grow their revenue.


Join us and make your Society a better place with effective communication to residents.